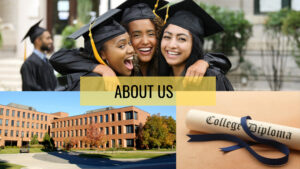 About the College Pod
Too much student debt can keep you from moving towards financial independence, renting your very own apartment, buying your first home, exploring job opportunities that align with your values rather than just serve as a paycheck.
The College Pod's mission is to help families find money to pay for college and reduce student debt.
Search our database of 1.9+ million scholarships to find a match based on area of study, state of residence, amount of award and so much more.
We're like your own scholarship search assistant. It provides an opportunity for you to discover money and build you scholarship chest. Believe me, you don't have to wait for 12th grade to start.
Don't forget to check out our guides and content to help you submit your best scholarship application and increase your chances of winning some dollar bills.
Check out our:
If you're looking for some college admissions tips, we've got you covered with our College Admissions Guide.
And don't forget to sign up for our newsletter. 
Coming Soon: A Financial Aid E-Book
Coming this Fall, a financial aid resource to teach you about the financial aid basics and share strategies to reduce college costs.
This book will offer strategies for anyone looking to reduce college costs or avoid taking out student loans altogether. 
The comprehensive content will allow readers to develop a better understanding of the financial aid process, the sources of aid and learn strategies to reduce their college costs to zero, in some cases.