If you are looking for scholarships, then you have come to the right place! In this article we will share with you some of our best scholarship tips. Scholarships are a great way to get financial assistance to reduce high tuition. They are especially helpful for students who cannot afford to pay for college. There are many different types of scholarships available and not every scholarship has the same requirements. Some scholarships require a certain GPA, and an essay while others are only open to students from a particular city or state. You should always check the requirements before you start your application.
Here are some quick college scholarship tips for high school students to help you get started.
>> RELATED POST: SEVEN OF THE BIGGEST SCHOLARSHIPS YOU CAN WIN
1. Apply Early for Private Scholarships
You should begin searching for scholarships, based on your eligibility, well before you apply to college. You could begin as early as in eight or ninth grade. Build a list and begin well before the deadline. This will ensure you have enough time to prepare and submit a strong application. When you start early, you'll have enough time to request any other requirements (for e.g., letters of recommendations and transcripts). If you need a letter of recommendation, ask your teacher or counselor early. Give them time and tools to write a thoughtful and effective letter of recommendation. You should attach a copy of your resume and a brag sheet (outlining some of your achievements) with your request. DOn't shy away from asking your recommender to mention a specific accomplishment or personal quality.
2. Think Local
While you should go after a diverse list of scholarships you believe you are eligible for, do not overlook the local and sometimes smaller scholarships. Explore what is available to students in your local community. Organizations such as your local Rotary Club might not publish this information on their website but ask your counselor. Local scholarships are often less competitive than the national scholarships. Some local scholarships are only available to students from your school district or state, while the larger, national scholarships draw applicants from all over the country.
3. Apply to the right scholarships
Another scholarship tip is don't apply to every scholarship under the sun. In simple terms, invest your time and energy wisely into scholarships for which you are eligible. However, don't discount scholarships because you think you do not meet all of the requirements. For example, if your GPA is slightly lower than the required GPA, you could write a personal statement that includes any special circumstances. Your essay is also a great time to showcase how you overcame those challenges. Many organizations will take many different factors besides GPA into consideration.
4. Get Scholarship Tips From Your Counselor
If you forget all the other scholarship tips, remember this one. Your counselor is one of the best resources available to you. Counselors are usually very familiar with the scholarships many of the students have won in previous years. Every class wants to brag about the millions of dollars in scholarship dollars won. Ask your counselor for a list of organizations where students have won scholarships. They will often track the scholarship dollars as well as the source. Another place this information might be available is in the college planning software like Naviance.
5. Tell a Compelling Story
Don't underestimate the value of a good story. You have to tell a compelling story to stand out from other applicants. Stick as closely as possible to the topic and weave a personal story through your writing. If you are writing about a problem you solved in your community, don't just focus on the the dollar amount you raised to buy a sound system for the theater room, talk about what the theater room means to you. Is it the place you find refuge? Talk about how what you did  impacted the lives of others or led to a transformation in yours. Make your essay personal and memorable. Also while it might be tempting to recycle essays, it is important to ensure your recycled essay addresses the essay prompt. Tweak the content whenever appropriate to ensure it is well suited for the organization to which you are applying. Don't submit an essay about "the biggest challenge you have ever faced" if the application question is asking about "who has been your biggest influence and why".
6. Proofread and polish your essay
Take time to edit your scholarship essay to ensure you do not have any typos or grammatical errors. Make sure that the essay is well-written and free of spelling mistakes, grammar errors, punctuation problems, and other writing issues. Read it aloud to make sure that it sounds good to you. Use the editing tools available online to correct any mistakes you find.
Grammarly
is a great tool for this.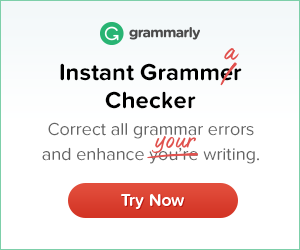 Grammarly
is a free online grammar checker and editor that can help you improve your writing. It's easy to use, and it will save you time by checking for errors before you hit "send". You can also use the app on mobile devices too.
RELATED POST: HOW TO PREPARE FOR A SCHOLARSHIP INTERVIEW
7. Use A Good Scholarship Search Tool
There are several scholarship search tool available for you to find scholarships. Our
Scholarship Search tool
is
the
ideal
resource
to
discover
scholarships
in
your
city
and
around
the
U
.
S
.
The
search
filter
feature
allows
users
to
filter
by information regarding the deadline, amount, ethnicity, need for financial aid, state, major and more. Utilize this tool to locate scholarships that meet your criteria!
In addition to searching for scholarships on our site, you can also sign up for email alerts about new scholarships that become available. These emails will alert you when a new blog post has been added and provide scholarship tips. If you're not sure where else to look, here are some tips:
Keep your college in mind: Although this article provides tips for private scholarships, some of the same information apply to scholarships available through the colleges you are targeting. Research the college's website and apply for them around the time you are applying to college. Many colleges have scholarships where you don't have to fill out a separate application.
Use your high school college application database (for e.g., Naviance).
Check out the school newspaper or bulletin board They often have announcements about scholarships. Also ask your teachers and counselors.
In addition, there are a few other good scholarship search sites available online. It is extremely important that you stick to the reputable ones. Some may require that you create an account to access the search results. However, none should require a payment for access to the scholarships. Beware of those that do. Here are a few I would recommend: o
The College Pod
o
Hispanic Scholarship Fund
o
RaiseMe
o
United Negro College Fund (UNCF)
8. Track Your Scholarship Applications
To stay organized, it is important to track your scholarship applications and what information you need to submit. Here are some tips will help you with tracking all of your scholarship applications. Create an Excel spreadsheet and list the following information for each scholarship: • Name of Organization • Contact Person • Deadline • Award Amount • Other Information (such as whether it is renewable or nonrenewable) • Date Submitted • Status (Pending/Awarded) • Notes Once you have submitted your scholarship applications, you should check on their status periodically. If you do not receive a confirmation after you submit your application, follow up by email.
Conclusion
While these scholarship tips are by no means exhaustive, considering them during your scholarship search could set you up for success. You just need to make sure that you take advantage of every opportunity available to you. If you want to receive more of these scholarship tips, sign up for our newsletter and don't forget to share it on social media. What tip would you like to add?
---
*This page contains some affiliate links, meaning we get a commission if you decide to make a purchase through these links, at no cost to you.